Careers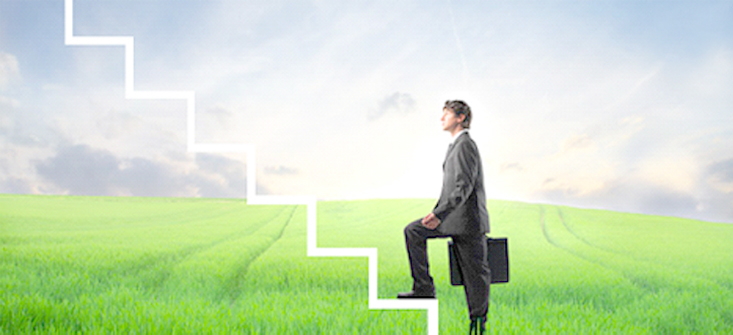 Career with I-Link will tune, train and transform your life into what you really imagine.
Want to achieve many milestones? Are you Young and Restless? We encourage our employees to believe in their abilities and their freedom of expression. Through our caring and nurturing culture, you will gain a holistic experience at all levels.
I-Link is a vibrant, midsize organization with expertise across diverse technology and industry verticals practices. We combine the flexibility and energy of a small company with the stability and confidence of a large company. We would like to bring highly talented and motivated individuals on board.
Whether you are new, deep into technology or have support skill you will enjoy being with I-Link. We teach to take up challenges and produce quality output.
If you are willing to plan your long term career then I-Link is end Designation for you. Working with us means that you will have ample opportunities to get recognized and be visible.
Send your Application at hr@ i-link.co.in
Current Opening
Opening : UI / Web Designer
Experience :
● 3 to 4 years of experience web and App designing.
Primary Skills:
● Hands on expertise in Illustrator, HTML5 /CSS3, cross-browser compatible UI, Bootstrap & Jquery, Adobe Photoshop
● Should be able to generate the creative ideas and convert it into the prototypes
● Should have knowledge in Creating Mobile & Tablet Apps designing
● Strong understanding of web and interactive design fundamentals
● Knowledge of web standards, usability, Web & Google fonts
● Understanding of typography, layout and color theory
● Create wireframes, user flows and site map

Secondary Skills :
● Expertise in visual design and problem solving
● Excellent eye for UI details
● Passionate about Creative Design
● Excellent articulation skills

Interested candidate can post their resume at hr@ i-link.co.in or call us at 079-26850428
Opening : Java Script Architect
Qualifications and Experience :
● Graduate in IT / Computer Science.
● 8+ years of experience building and designing clustered web based applications, and last 3 years exclusively using JavaScript
based frameworks preferably AngularJS and NodeJS
Skills and Competencies :
● Must have working knowledge of JavaScript using ES5,ES2015/ES6
● Must have working knowledge of TypeScript/Babel
● Must have worked on application where Frontend has been developed using JavaScript based frameworks
preferably Angular JS
● Must have depth knowledge of different browser capabilities like HTML,CSS, Service worker, web worker etc..
to develop Modern web based application capable of running in offline mode
● Must have knowledge of JavaScript based Task Runner like Gulp/Grunt to build applications
● Must have working knowledge of packaging system like NMP/Web pack
● Must have experience working with NoSQL database preferably couchbase/Mongo Db
● Should have knowledge JavaScript based framework for testing like Protector, karma, Jasmin , Mocha etc…
● Should have knowledge of NodeJS based development
● Should have knowledge of how to migrate Angular JS 1 project to Angular JS 2 project
● Should have knowledge of NativeScript
● Should have knowledge of Atom Electron framework

Responsibilities :
● Able to design application Architecture using JavaScript based framework for front ends and server side
● Define and develop common standards for programming JavaScript based application
● Develop prototype and proof of concept to demonstrate technical solutions
● Keep overview on new development around JavaScript based frameworks
● Do code reviews
● Provide training to team on new frameworks
● Hands on coding – When required able to write code for core modules

Interested candidate can post their resume at hr@ i-link.co.in or call us at 079-26850428
Opening : Lead - Information Security
Qualifications and Experience :
● Graduate in IT / Computer Science.
● 5 to 8 years of experience with an IT security background minimum 3 years dealing specifically with development and
audit of Information security procedure and policies.
● Security certifications (at least one) Offensive Security Certified Professional (OSCP), Certified Ethical Hacker (CEH),
Certified Information Systems Auditor (CISA), Certified Information Security Manager (CISM) or Certified Information Systems
Security Professional (CISSP).
Skills and Competencies :
● Must have developed and maintain information security policy and procedure documents
● Must have exposure to application security.
● Must have conducted review of IT controls and information security audits.
● Should have good understanding of IT infrastructure architecture.
● Proven leader who creates energy, exhibits integrity, leads change, creates a vision, inspires people to achieve goals,
and delivers results.
● Ability to develop, promote and clearly communicate a concept and vision.
● Excellent interpersonal skills (listening and communication) characterized by effective interactions with a diverse range of
internal and external constituents, stakeholders and audiences.
● Strong influencing and conflict resolution skills especially with senior management.
● Proven ability to manage and mentor team members, lead and influence cross -functional working groups, manage project
teams and achieve results.
● Ability to develop knowledge objects, tools and intellectual capital to support the internal engagement assignments.
Web Application Security, IT security, IT infrastructure architecture, application security

Responsibilities :
● Develop and maintain Information security Policy and Procedures documentation based on business requirement and as
per recommendation of competent government agencies like NIST .
● Ensure all reviews, assessments and audits are conducted in a formal and ethical manner
● Report violations of set processes and protocols by conducting periodic audits
● Provide monthly update on new threats and mitigation strategies through industry studies and market intelligence.
As a proof of concept, conduct dipstick audits to demonstrate vulnerable exploits across the enterprise and suggest
a mitigation strategy
● Assess and recommend controls based on industry standard frameworks including National Institute of Standards and
Technology (NIST), Open Web Application Security Project (OWASP), ISO 27001:2013

Interested candidate can post their resume at hr@ i-link.co.in or call us at 079-26850428